Wotcha foggers....
We are pleased to announce our next meet at the woods on Sunday 20th July 2014....
Will be great to catch up with everyone again, has been a while.
So get yourselves down to kent next sunday, will be great to see you there as a fun day out is be to had by all!
As featured in Total Offroad magazine!!!!

PLEASE NOTE...NO BBQ this meet, as I am building a new one in the FOG trailer which wont be ready by then, so tea and coffee will be supplied, and people coming should bring a packed lunch...
Details below...
Sunday March 16th 2014....Picnic and offroad funday in the woods
9am start meet at my workshop and then go there together.(if you cant make it till later then pm me and I will give you my mob number to call, so someone can go and meet you nearby and bring you to the site.) If you are new and dont know where my workshop is, then drop me a pm and I will give you directions.
Pricing has been simplyfied for 2013...
£20 per car per day plus £5 per additional adult per day for all cars attending meets. (excluding tow cars for offroaders that are participating).
There is now no concession for cars coming that arent going offroad, as this was unfair as the facilities are all used by everyone, albiet in other peoples cars.
Its a crackin day out, and great value at these prices, and any extra raised goes back into making the site better, so is money well spent.
I do not organise offroad events, so you are being invited to attend a picnic in these woods,
the rules of which are as follows....
Litter will be taken home...
No open fires...
No irresponsible behaviour which is deemed (by the landowner, by me or someone assigned by me), a hazard to anyone (yourself &/or others)...
5mph speed limit on site for safety reasons...
5 mph speed limit through farm yard and past horses in fields...
No loud stereos,car horns or noisy behaviour near the farm or animals or anywhere on site...
No entering prohibited areas as determined by the landowner and me...
No cutting of trees or wood without my permission...
No motorbikes, quads or go-karts...
Rope swings in the clearing are old and not safe, so please do not use or allow you children to...
Children/ dogs to be kept under control and with parents/owners at all times...
Please keep children away from the open fires...
Cash up front on the day...£20 per car and driver, £5 for other Adults attending...
FOG members and family only, unless I have agreed it prior to the event...
Established members are welcome to bring other offroading friends as their guests, with their vehicles so long as you have explained the rules and how things work to them...
Guests will be required to participate in the supplies list to be fair to everyone else...
Please note...
Should anyone choose to venture into the woods in their vehicle, I will not be held responsible for any injury/damage or loss whatsoever...
I would suggest that motor insurance that covers you, your vehicle to be used offroad and 3rd parties would be a good idea, as otherwise you are uninsured when at these gatherings, and myself nor the landowner have insurance in place that will cover you or anything that may result from your actions to a 3rd party.
It is your responsibility to take out cover should you wish to protect your asset and those around you, if you chose not to then you must understand that it is your responsibility to deal with any claim resulting from your actions. If you are unwilling to do this, or think that I or the landowner will sort it out for you, then dont take you car into the woods.
You must understand that driving on difficult terrain is difficult and hence you should only take your car into the woods if you are sure that you are, confident in your ability to do so safely, understand your vehicles capabilities, and have assessed for yourself the terrain such that you are certain you can drive it with no risk to yourself or others. You must always exercise care and act safely with due consideration for others in the woods.
These are the rules...please only attend if you accept them, you will be required to sign prior to entrance that you agree.

Please be assured that I do not organise these meets to earn money, we just facilitate the use of a bit of woodland that we all can enjoy, the proceeds from the meets cover the rent of the land and materials we need to buy for everyone to use...if any extra is raised it will go towards maintaining and developing the site further or buying stuff for everyone's enjoyment...
We give our time for free, as do the many of our members who attend the workdays and do stuff between our gatherings.
We hope that everyone enjoys themselves and have a good time, but we will not tolerate anyone who tries to disrupt the meets or acts in a way that is not considerate towards the other members of the group, or that risks our future usage of the woods.
Be under no ellusion, we have all put so much effort into getting this off the ground that anyone will be ejected from the woods and excluded from future meets if their conduct warrants it...we all want to have fun, and have put loads of work into making a fun place where we can enjoy each others company and our trucks, and as such we are not going to loose it.
Clearly with anything like this someone needs to take charge so that things can run smoothly...that someone is me
Please follow any instructions that I may give, we want everyone to have fun as much as you hopefully do, and if either of us asks you to do/not do something, its not for our benefit, if will genuinely be for the benefit of everyone, so your cooperation will be appreciated and expected.
Confidentiality..
The location of this site will not be posted on FOG as we dont want anyone else browsing the forum knowing its whereabouts, as they will spoil it and we will lose it.
Anyone posting location details on here will not be invited to future events, and I will edit their posts to remove the location details.
Anyone attending these events is politely asked not to divulge to location to any other groups or individuals and keep it to themselves.
Sorry but now we've got the place, I don't wanna risk loosing it due to the actions of other less responsible 4x4 owners who enjoy breaking into or venturing onto private property to indulge their stupidity.
So if this looks like you kinda fun...and you can get down to Kent on Sunday July 20th...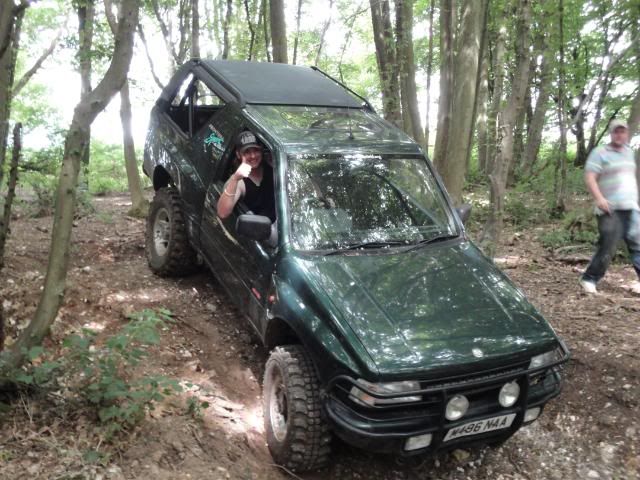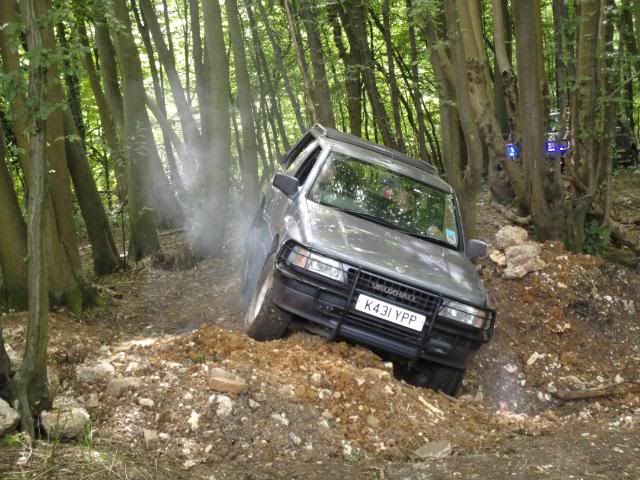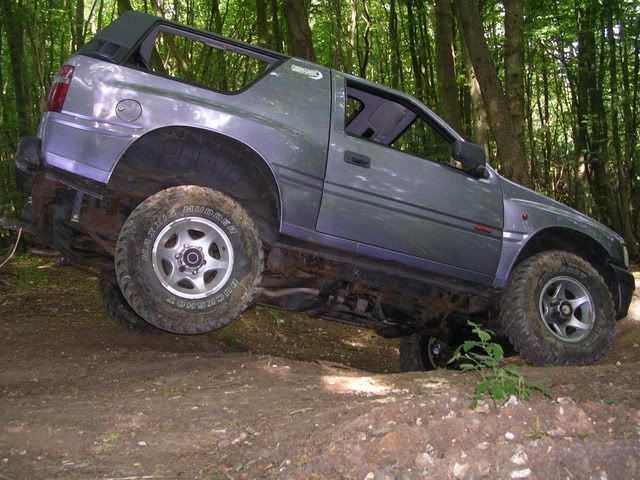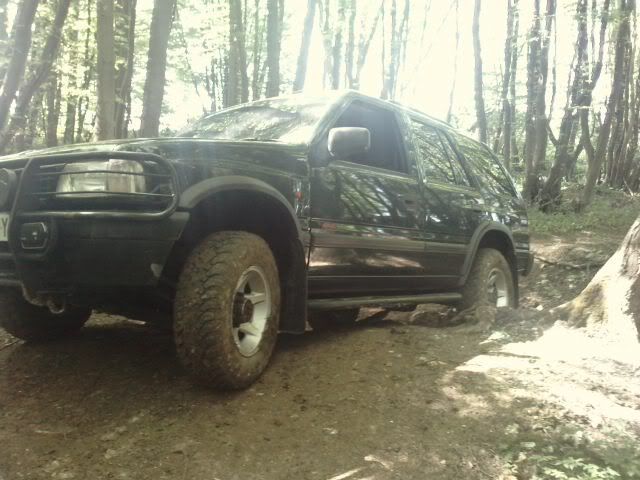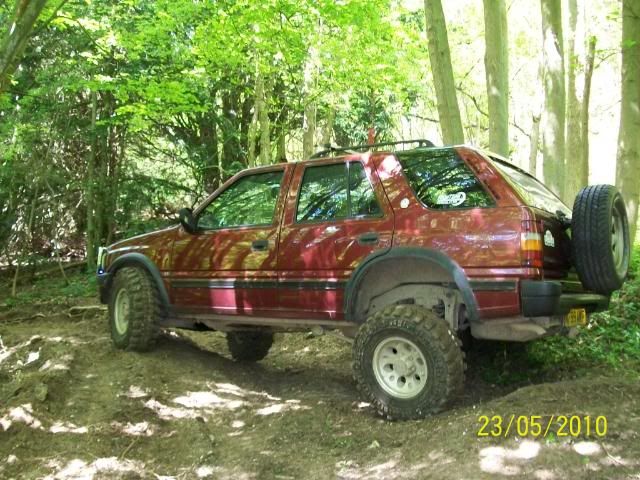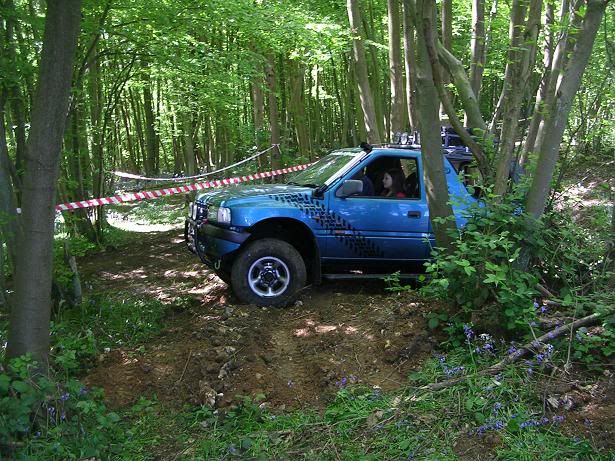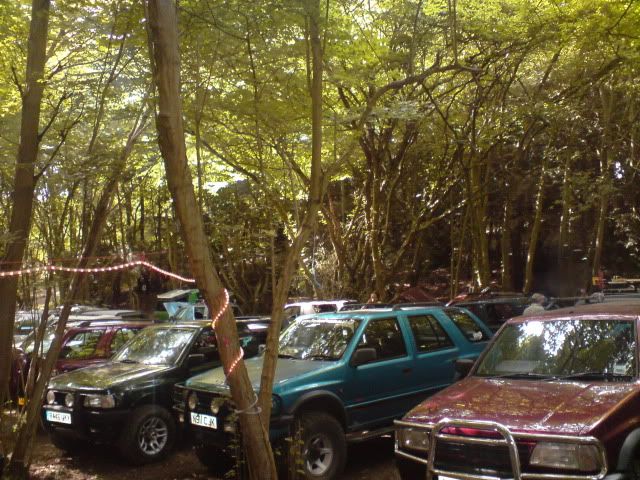 Then please add your name to the list below if you are going to join us on Sunday 20th July,
please remember to bring a mug for tea,......

See ya soon
Gregster