Firstly, hello to all FOGer's in the Southern area, or indeed anyone who might be interested in coming to an event in this area of the country.

This is an idea stolen shamelessly from Gregster from the SE section, but hopefully should serve to make things easier to find in this part of the forum. Given all the things likely to be going on, or that people are commenting on, what you're looking for may not be at the top of the pile. This post will be organised chronologically, upcoming events at the top, then past events, and other info at the bottom.

Hope it helps, and I look forward to seeing you guys out and about in the mud,

All the best,
Jim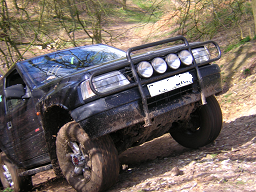 Some shots of past events in and around Hampshire...