Please post comments, pickies and vids from todays events here please...
mikovitch wrote:Poo. sorry guys. I have been moving house. Only just got back online today

In other news I have placed an ad in the for sale section. Should be up by the time you guys get home from playing. Maybe if anyone is interested and still down this way, you could pop in for a poke around it.

Mike
Not to worry, there will be others, have no fear.
You missed a good day though, even if my nagivation did go a little askew a couple of times (I'm blaming HCC for re-classifying bits of byways all the bloody time - that, or I'm too used to the M25, heh). Shame there weren't more locals, but as I said, next time, etc. Got some bloomin' good lanes covered. Even enough rain of late to give all the cars a patina of good honest mud, although a little bit got scraped off on some bushes.
Many thanks to Greg n Sal, Pete n Sue, Steve, Rich & James, Trev for coming along, and for Paul for putting up with my driving all day, hehe... Nice to meet all the new faces, see some old ones again. Interesting to note though, the SE lot was entirely SWB's, while the Southern and SW contingent all turned out in Diesel LWB's.
Couple of photies below (must get my camera fixed)
The S / SW side of the car park...
And the SE shorties...
Out and about at the end of a lane...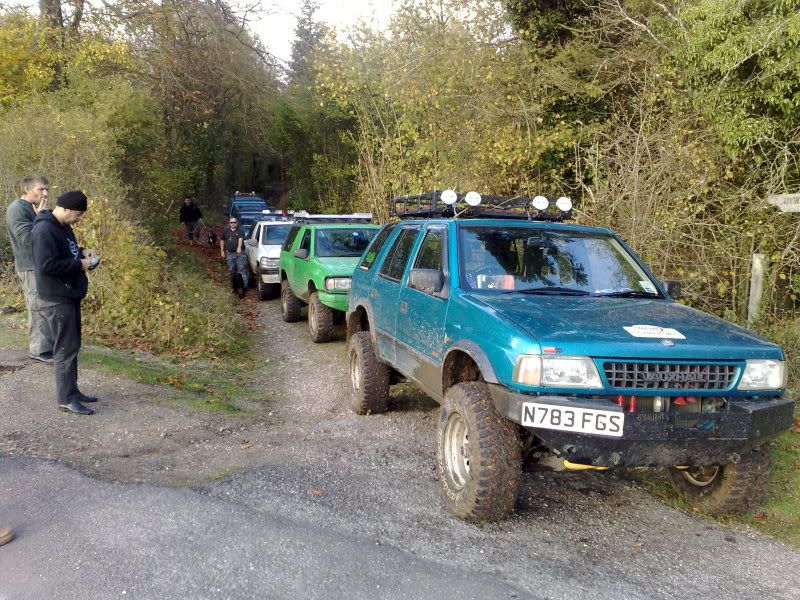 And the obligatory line up, at a convenient service area...