Howdy all,
I've recently purchased a pre-loved 2001 Frontera. Auto with the 3.2Lt V6.
My previous four wheel drive (which I still have (for the moment)) is a '93 3.0 Lt Turbo diesel Toyota Surf.
Looking forward to becoming a part of your community and sharing info.
Will post up some better pics soon.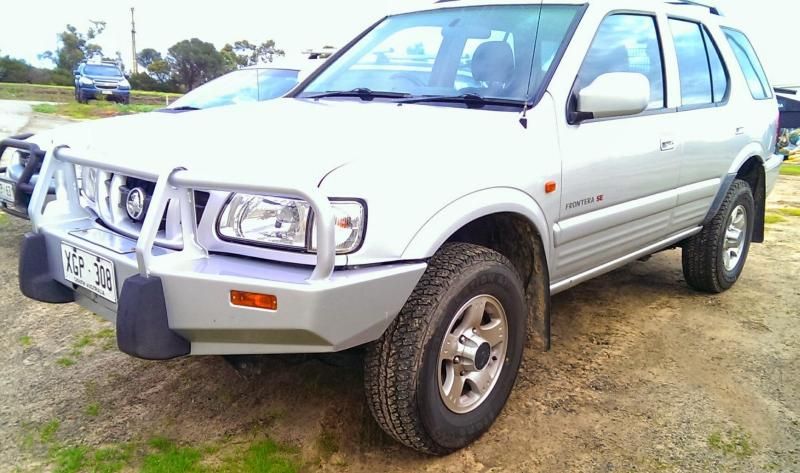 She has a few little niggly issues going on - Air con bearing is noisy and she keeps throwing up O2 sensor faults - usually 0154, but this morning 0151 (iirc) appeared
Anyway, I'm looking forward to interacting on here, I joined another Fronty forum a few days ago but there doesn't seem to be much action there
so here I am
Regards,
Michael