Next to the FOG Annual Meet, this north Midlands "party" is the definate No.2 to circle in your diary. Bobby and Chrissy open up their garden (and surrounding urban space) with a mixture of tools and food for all tastes. Their hospitalitly is legendary.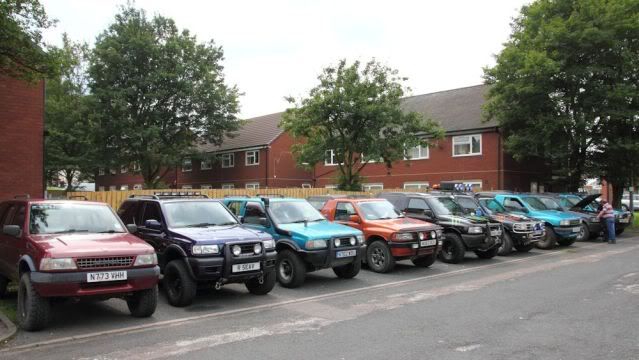 Early arriver's get prime location parking (I just snuck in on the end)
Over spill parking a plenty
Many Fronteras were being fettled with this fine sunny day, although they mostly seemed to be 2.8's

Snapper had changed the 2.8's timing belt and was then to set about replacing the spider in the rear prop.
Alchamist was fitting a custom made exhaust to his 2.8, abley assisted by Drift and Bobbins Job.
Our Admin with dirty hands
Bobbins Job's 2.8 had the fuel tank guard replaced
There were olso other little jobs being done; SWB/LWB rear light conversion, a new exhaust on a 2.0 Sport, the fixing of an alarm switch and a bit of stickering.
Arty shot
Bobby's Den
There were many people around to engage in conversation with, but this little Manny seem to attract a lot of attention: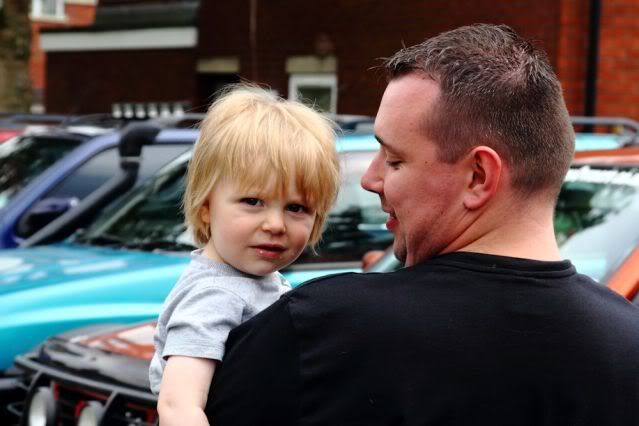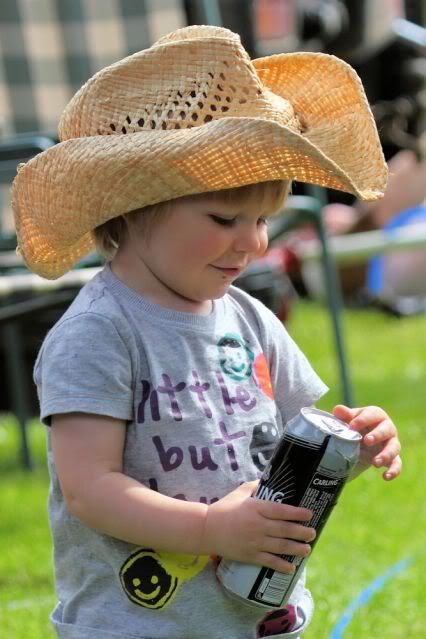 As the light started to fade, I said my "cherio's" and left the hard core to do what they do best:
On my drive home though, one thought kept crossing my mind - did Drift have a good nights sleep ?
Drift's Hotel Horsebox
Cheers Bob - thanks for the chat.
Cheers Chrissy - I'll be seing you soon.
Lawrence